How The Internet Cookie Crumbles
Wednesday, June 16th, 12-1 PM PDT
Losing cookies could be the best thing for marketers:
With the cookies crumbling in 2022, sfBIG is bringing together a stellar lineup of industry experts to uncover what 'no cookies' means…no tracking, no targeting, no media measurement, no attribution, and no personalized messaging. Join us on June 16th at noon to explore a world without cookies – is your organization prepared?  According to a March 2021 IAB report, the majority of brands are ill-prepared and publishers stand to lose billions as cookies go away. Our panel will discuss why the cookie has been so important and dig into the impact its removal will have on the advertising industry.
Our Moderator:
Sara Owens, Head of Analytics & Data Sciences, Media Matters Worldwide
Sara leads the Analytics and Data Sciences at Media Matters Worldwide. She has deep experience across every side of the industry from brand to publisher and tech to agency. Sara is passionate about using data to solve problems and tell stories. She pushes her teams as well as clients to look past reporting and observations to find true insights as that is what ultimately unlocks meaningful opportunities to create an emotional connection between brand and consumer.
Our Speakers:
Steve Latham, Global Head of Analytics, Flashtalking
Steve is responsible for product strategy, go-to-market, and client success for Flashtalking Identity and Analytics products. Designed and commercialized Flashtalking's award-winning Encore attribution platform and led the initiative to introduce privacy-friendly, cookieless identity orchestration, personalization, and measurement. Global SME and frequent speaker on data, analytics, and identity in the post-cookie world. 
Giovanni Gardelli, Senior Director Ad Targeting & Identity Products, Verizon Media
Gio Gardelli is responsible for all ad products covering audience & contextual targeting, as well as identity for Verizon Media Ad Platforms. Since he joined Verizon Media in 2018, he has been focusing on building solutions to prepare advertisers and publishers for a future without cookies & IDFAs, including ConnectID, NextGen Audience targeting, and more.
Brandon Zirkle, Senior Director of Partnerships, T-Mobile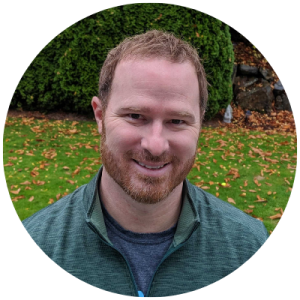 Brandon Zirkle has been developing and leading product and data strategies within the ad tech industry for almost 20 years. Zirkle is currently the Senior Director of Partnerships at T-Mobile where he leads Advertising Technology Partnerships & Strategy for T-Mobile's Marketing Solutions Division and focuses on the measurement, identity, and audience data strategy. Before T-Mobile, Zirkle served as the Group Manager of Marketing Solutions at Microsoft, where he led the development of Microsoft's global display advertising data strategy and managed all Microsoft's third-party data provider relationships, including inbound business development, product assessment, and contract negotiations. Additionally, Zirkle has a breadth of startup experience and has held leadership roles at aQuantive and PushSpring, with both achieving successful exits.
Zirkle holds a Bachelor of Science in industrial engineering from Kansas State University and an MBA from the University of Washington's Michael G. Foster School of Business.
Be sure to sign up for this jam-packed panel of experts on all things cookies as we prepare for the impact its removal will bring
Tickets are not available as this event has passed.